Sollten Sie diesen Newsletter nicht lesen können, klicken Sie bitte hier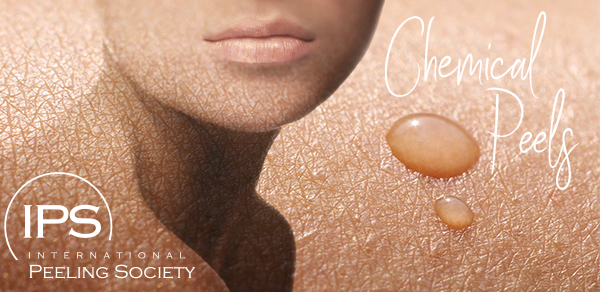 Dear Members of the International Peeling Society,

first of all I would like to thank the Board of the International Peeling Society (IPS) for their vote of confidence, in electing me as the new President of the IPS. I promise to do my very best to continue the amazing success of our Society.

So, I may ask, why join another society? We (including myself) all have a full calendars, our clinics are booming (hopefully), and many of us have commitments other than the IPS. In addition, we cannot forget the importance of maintaining a life-work-balance (very trendy nowadays). Our leisure time gets more and more important; family, holidays, sport and hobbies are very often more important than being an active member of another medical society; or even on the executive board? What is the benefit of becoming a President of a non-profit International Society? "Honour and glory" would some say. Yes, of course, this might be a motivation for many of us. In my eyes there is another motivation: helping develop and supporting an excellent aesthetic tool: The Chemical Peel!
Teaching the Magic of Chemical Peeling is one of our goals
Chemical Peeling became very popular, mainly in the US, in the sixties, due to Drs. Gordon and Baker, who developed and popularized deep peeling with their famous formulation. However, over the years, peeling took a back-seat due to other extraordinary aesthetic treatment modalities, like Lasers, Botulinum-toxin and Hyaluronic Acid injections.

Thanks to physician pioneers like Gary Monheit, Harold Brody, Gregory Hetter, Peter Rullan, Luitgard Wiest, Marina Landau or Philippe Deprez (to mention only a few) the the art and science of chemical peeling was refined. Over the last ten years, chemical peeling has experienced a very exciting revival around the world. It was Luitgard Wiest who came towards me some years ago with the idea to found an International Peeling Society.
Two IPS Legends: Dr. Gary Monheit & Dr. Luitgard Wiest
The founding of the IPS was in Munich in 2013. Our Society has now grown, and has its own place on many international congresses; it has developed guidelines; and workshops are regularly organized to help members improve their peeling techniques and treatments. I am proud to say, the IPS is a big family where knowledge, skills and experience are shared openly and without restrictions. To be honest: This is enough motivation for me to be active in a blooming society with a lot of potential.

With the IPS-USA, our society now has a very active branch in America. Our goal should be to develop further branches in Asia, Middle East and Africa. It is important, especially in the field of peeling, that we share our experience from different continents as the requirements may differ a lot due to different skin types.

I am proud to tell you that I am assuming a leadership position of an excellent organization. The board of the IPS is extremely well equipped with many experts in the field of peeling, and who are all highly motivated to lead our society to an even higher level. Churchill once said: "The first step of success is dissatisfaction". So, let me finish my welcome statement with these words. "Let's be active, but always remain a little bit unsatisfied!"

I hope to meet as many as possible of yours on future meetings, workshops or congresses around the world as soon as this worldwide pandemic situation is solved! Remain healthy not only you, but also your families and your close friends!

Your President



Dr. med. Oliver Ph. Kreyden
Basel, 30.03.2020
Imprint

International Peeling Society (IPS)
Praxis Methininserhof
Baselstrasse 9
4132 Muttenz
Switzerland

IPS Secretarial Office
Jens Kramer
Industriestr. 11
27211 Bassum
Germany

Phone: +49 4241 9332-60
Fax: +49 4241 9332-65
E-Mail: contact@peelingsociety.com
To make sure our emails are being delivered reliably to your inbox, add ips@med-news.biz to your email safe senders list, address book or contact list.

To unsubscribe from the newsletter click hier.